Experiential Learning
future
environmental
scientist
Students succeed when they take ownership of their learning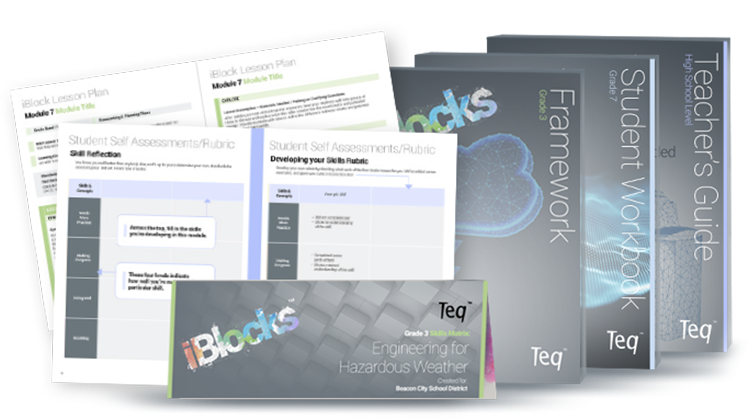 Introducing iBlocks
An iBlock is a 10-part sequence of student-led, teacher-guided lessons and activities that center on technology and culminate in a capstone project.
Students drive the learning and tackle the project as a team, while the teacher facilitates, providing guidance and coaching as students engage in skills-building, career-based exploration.
School Benefit
Bring STEM into the classroom with activities that excite students, take the pressure off teachers, and align to important learning standards.
Teacher Benefit
Put the "wow" back into STEM learning with project-based activities that engage students in critical thinking, teamwork, and fun.
Student Benefit
Provide students with hands-on learning that puts them in the lead as they investigate, explore, and create!
Authentic learning to last a lifetime
Ready to transform your classroom into a collaborative discovery space where students learn by doing?
Need a creative way to address state standards around STEM and Computer Science?
Looking for a way to spark your students' engagement in STEM and inspire a future career?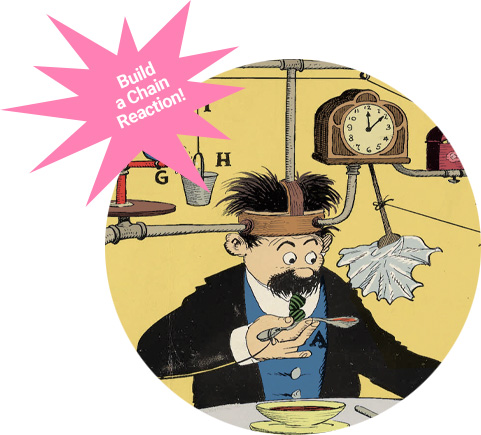 A partnership made in heaven.


Meet Jennifer, the granddaughter of the famous Rube Goldberg, and learn about our mission to bring Rube Goldberg Machine fun into every classroom.
Rube Goldberg Inc has teamed up with Teq to create a series of Rube Goldberg Machine iBlocks.
Rube Goldberg Machines are silly, complicated, wacky inventions that perform a simple task like flipping a switch or pouring a bowl of cereal. Teq's Rube Goldberg Machine iBlocks use the Engineering Design Process and create the foundation that engages and encourages students to experience problem-solving through creation and innovation where invention turns play into lifelong skills. Rube Goldberg Machines prove that your kids are the smartest and most creative people in the world!
Learn more