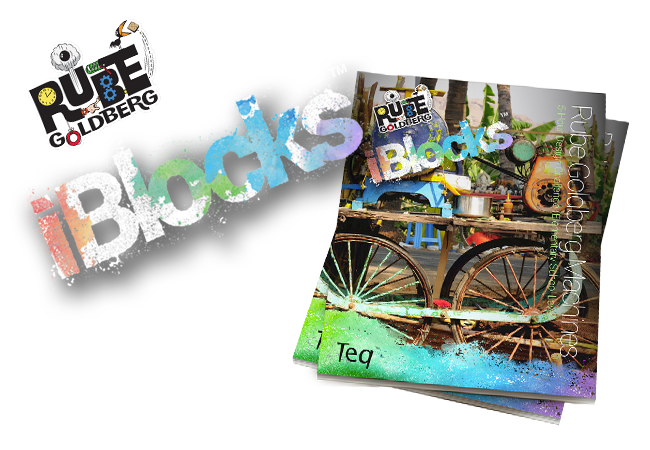 Think Outside of the Box!
We've teamed up with Rube Goldberg Inc. to create a series of Rube Goldberg Machine iBlocks that turn play and invention into lifelong skills. Rube Goldberg Machines are silly, complicated, and wacky inventions that perform a simple task like flipping a switch or pouring a bowl of cereal.
To give you a sneak peek of what the Rube Goldberg Machine iBlocks look like, we've created a sample design challenge that shows you how they use the engineering design process to engage and encourage students to problem-solve through innovation and invention.
Use the form to download your iBlock design challenge and receive:
48 pages of sample content describing the iBlocks PBL process
Sample matrix of skills and concepts addressed in the iBlock
Sample student workbook and teacher guide
A sample module from the lesson plans, self-assessment, and evaluation rubric
Rube Goldberg Machines prove that your kids are the smartest and most creative people in the world!